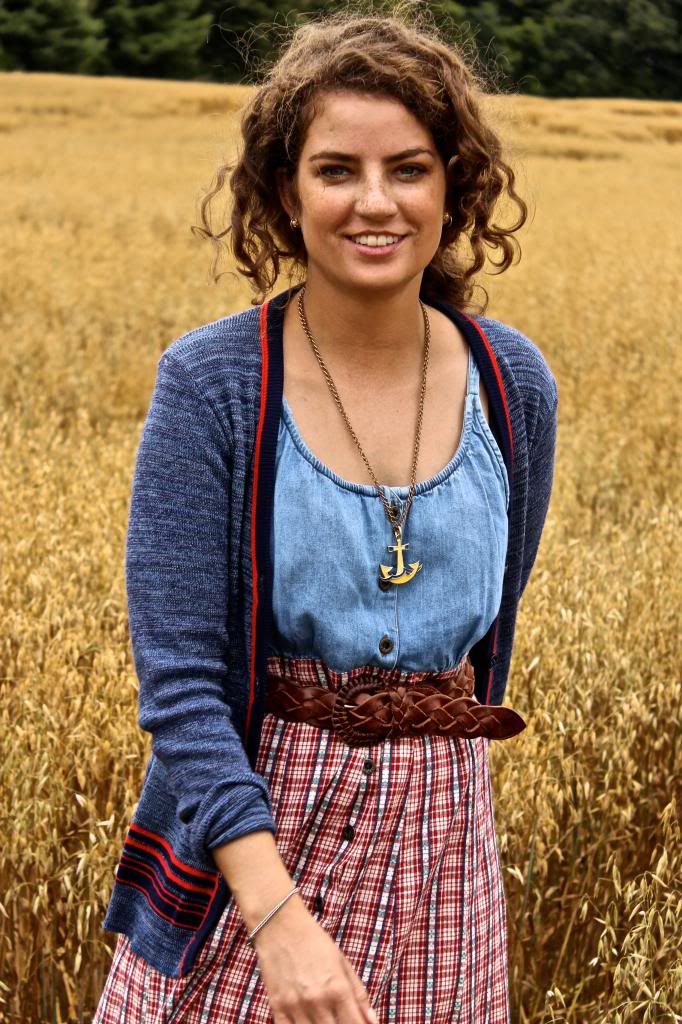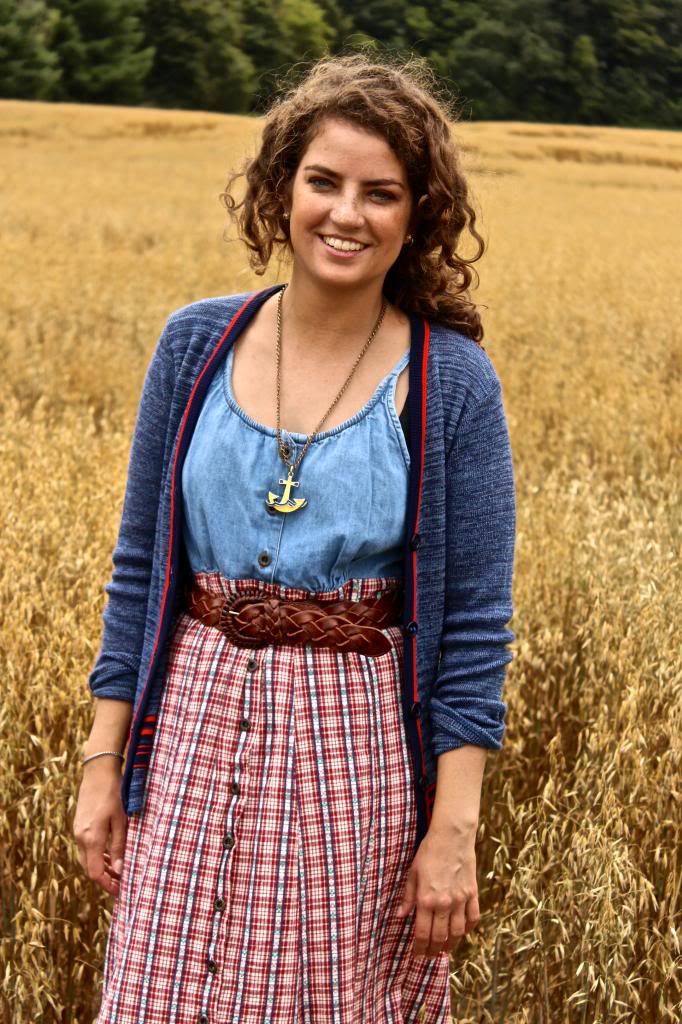 Outfit Details:
Dress: Thrifted, The Sentamentalist, London ON
Belt: Mothers
Sweater: Grandmothers
I thought my neighbours farm field was the perfect place to take this photo since this outfit reminds me of a farm girls dress. It reminds me of Little House on the prairie a little. My boyfriend bought me it last week at a local thrift store in London, Ontario and I've been living in it ever since. It just is so easy to wear. I love it with a little yellow anchor necklace that I handmade from a vintage brooch. Summer is still here after all!
My neighbours are the sweetest people and have a huge sunflower field and a beautiful wheat field. I was scouting out locations for my wedding creative shoot, that they have graciously allowed me to shoot in their backyard, that I am organizing for tomorrow afternoon. I can't wait for the shoot! I'm so excited to make some beautiful photos and create a love story through images. I am working with the very talented Samantha Hurley of
samanthahurleyimaging.com
photography.
Follow me on facebook to see sneak peeks from our wedding creative tomorrow!
Don't forget I am having a giveaway of two lovely handmade hair bows, by the lovely Victoria.
Click here
to see her facebook page for other cute hand sewn items. Check out the give away by
Clicking here.
Hattitude Jewellery Facebook Page