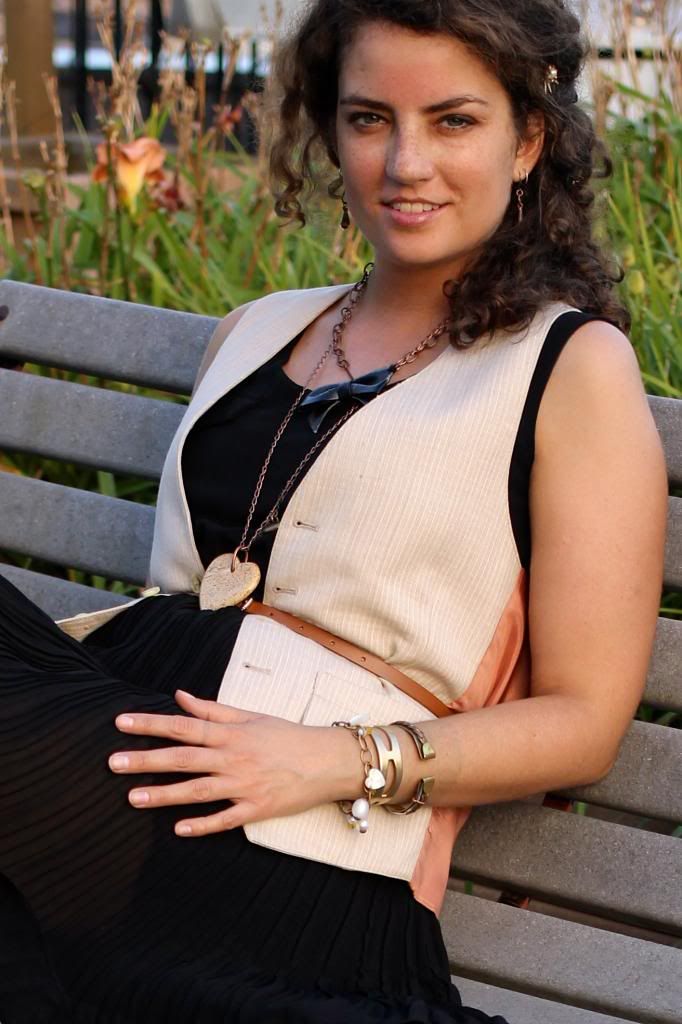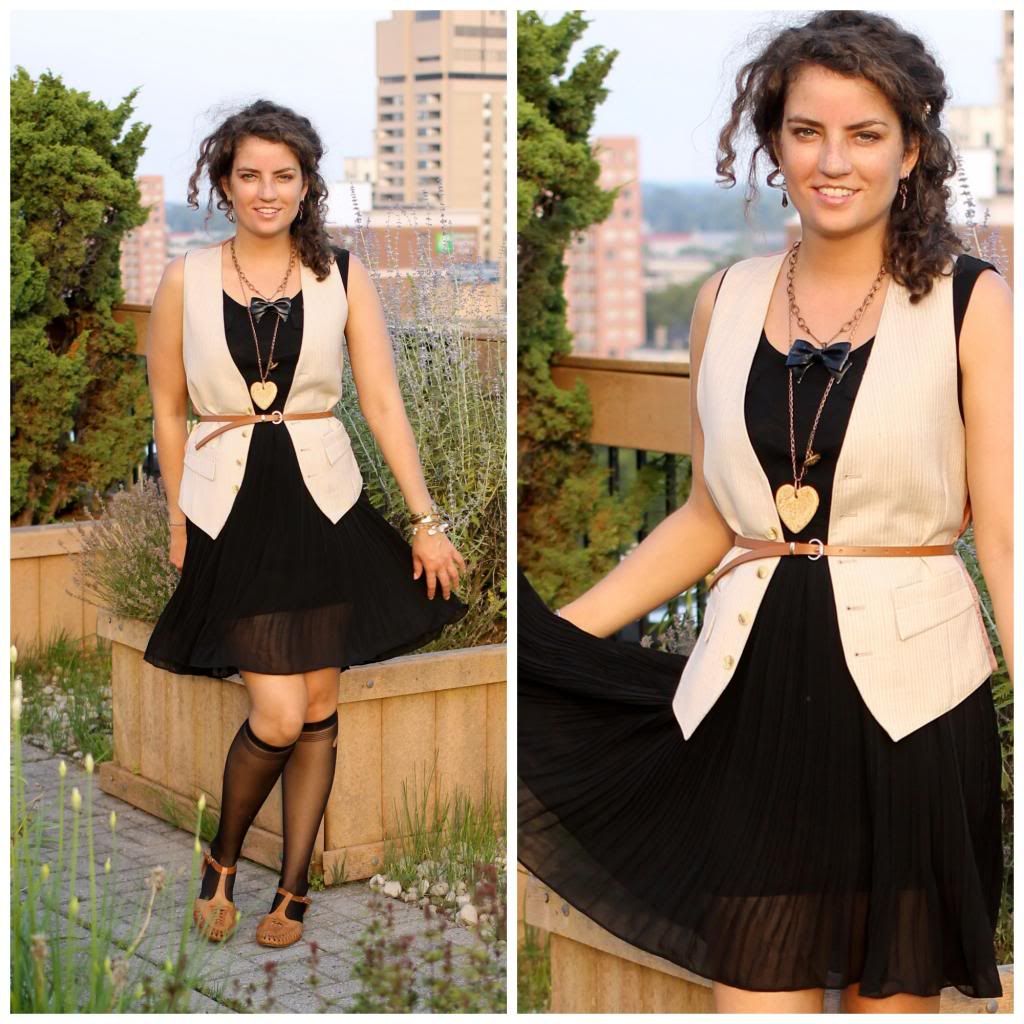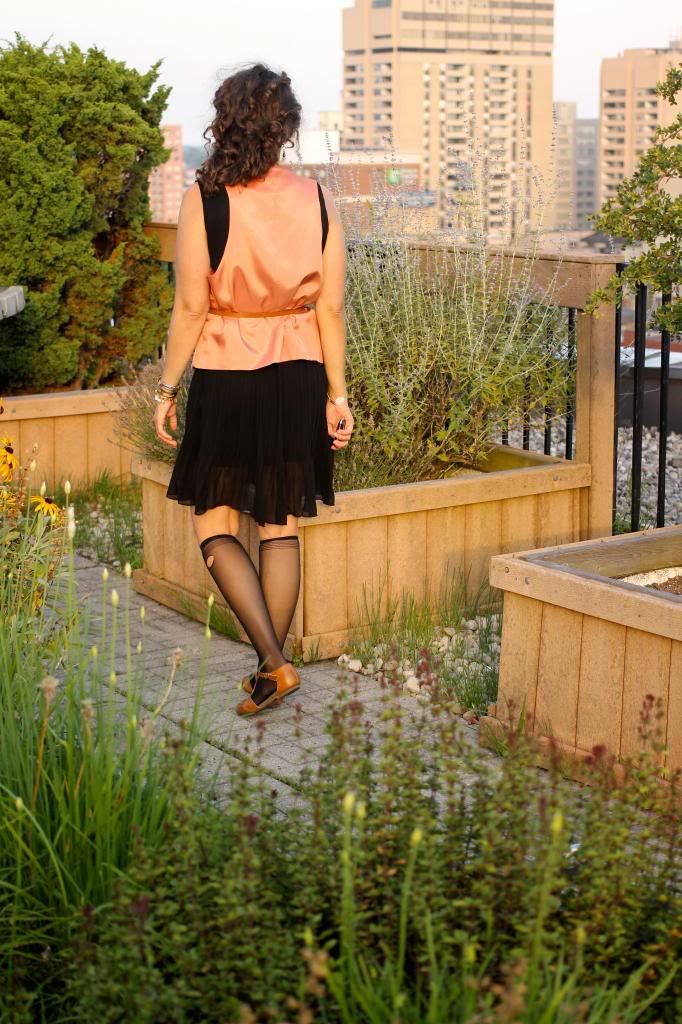 Outfit details:
Dress: Frilly Lizard
Shoes: San Francisco
Vest: Vintage
This necklace is a faux leather bow tie, with a heart shaped pendant and an old vintage gold button on the necklace. I love this necklace. It's VERY unique and I usually get a lot of compliments on it.
As for socks...Do you like the sock look that's been trending on the blogs lately? I love wearing knee highs or fun ankle socks! My boyfriend bought me some awesome socks, hamburger and french fries in love...pardon? AMAZING. I can't wait to sport them on the blog to show you. We had a lovely day walking around downtown where we live since he got the day off of work and it just so happened to turn into a BEAUTIFUL day.
I hope you all have been enjoying your summers. It's been a few weeks since I've last posted. Summer time is SO busy. I went to two weddings last weekend. One of my second cousins got married and my boyfriend's sister got married. They were two of the most beautiful weddings. It really was a lovely lovely time.
Follow me on instagram @hattitudejewels or my facebook page w
ww.facebook.com/hattitudejewel
to keep updated on wedding photos, outfits of the day, photos of my cat and manfriend, and the latest from my bridal boutique and online jewellery shop.
Tuesday I am shooting a wedding creative in the sunflower fields by my house. I'm super excited to be collaborating with a wonderful photographer, Samantha Hurley. Check out her site
here.