My name is Hattie Dunstan and I am a 26 year old jewellery designer living in Toronto, Ontario. I hand make and design all my own jewellery using recycled vintage pieces. My work includes vintage brooches, clip on earrings and scarf clips. I take family heirlooms for brides and turn them into custom creations for them to wear on their wedding day.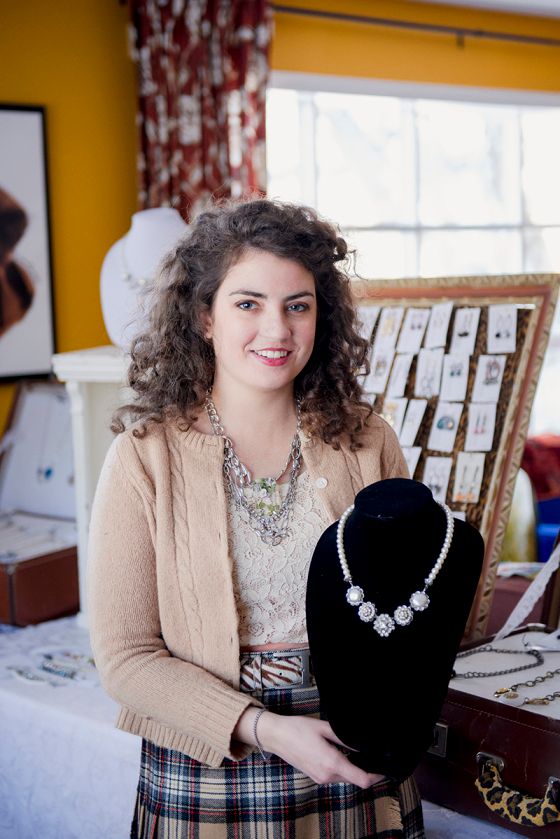 photo by Sara www.saruniaphotgraphy.com
I was born with Cystic Fibrosis, a genetic lung disease that eventually robs you of breath. Four years ago I was on oxygen sitting in a hospital room not knowing if I would make it to the weekend when I received a call that changed my life forever. I underwent a double lung transplant at the age of 22 that saved my life. Since I know first hand just how precious life is I turned my passion for fashion into a full time job for myself. I wanted to be surrounded by people during the happiest moment in their lives. What I love about working in the wedding industry is seeing the look on a brides face when she finds the perfect combination of something new and something old. Jewellery brings her wedding outfit together. After she has the dress and her veil, jewellery is the icing on the cake. I love helping her find that as she prepares for the day she will remember for the rest of her life.
While my every day jewellery collection has been growing for over 10 years, a little over a year ago, I opened up my online bridal boutique and have never looked back. Creating and working with newly engaged women to design the perfect piece of jewellery is something I wouldn't trade for anything in the world. I am so grateful for my donor for giving me this amazing gift and allowing me to enjoy life for many more years!
www.beadonor.ca
Hattitude jewellery is as unique and one-of-a-kind as women are. Perfect for the vintage loving gal.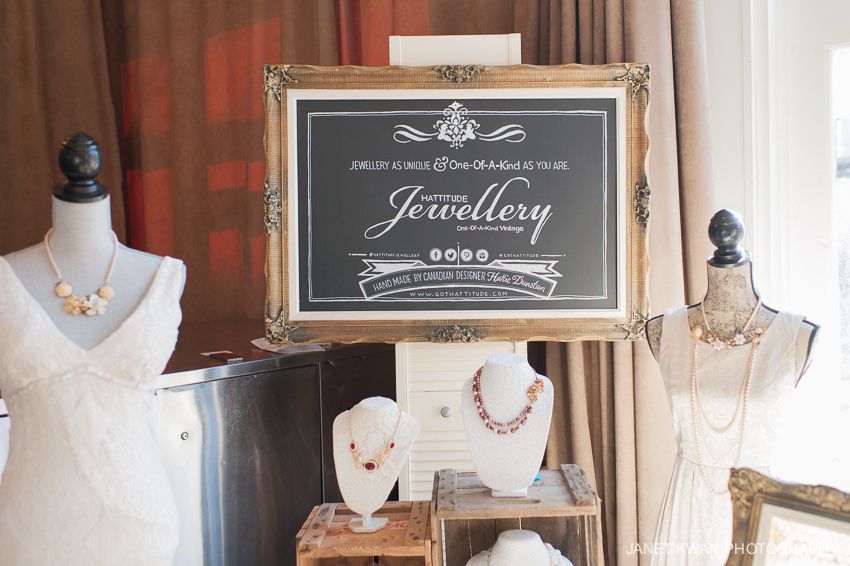 Photo by Janet Kwan Photography