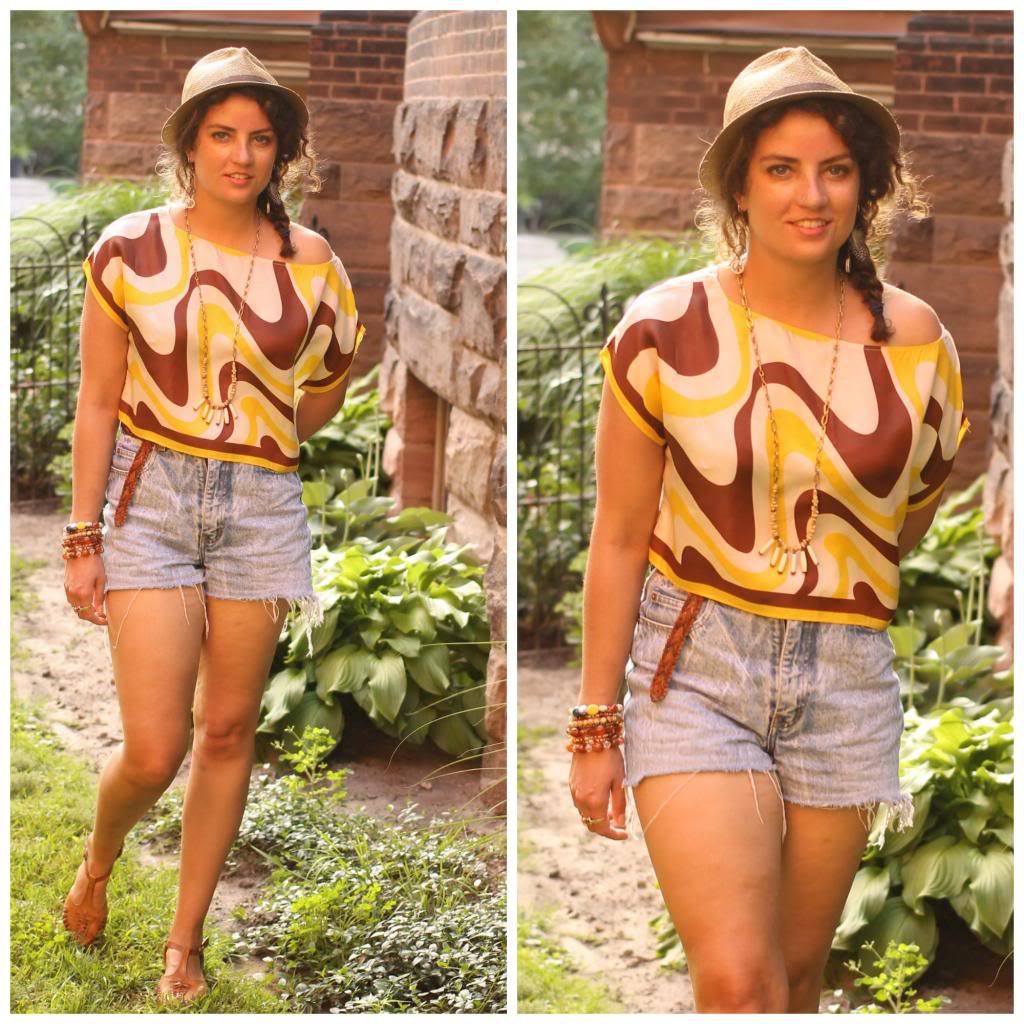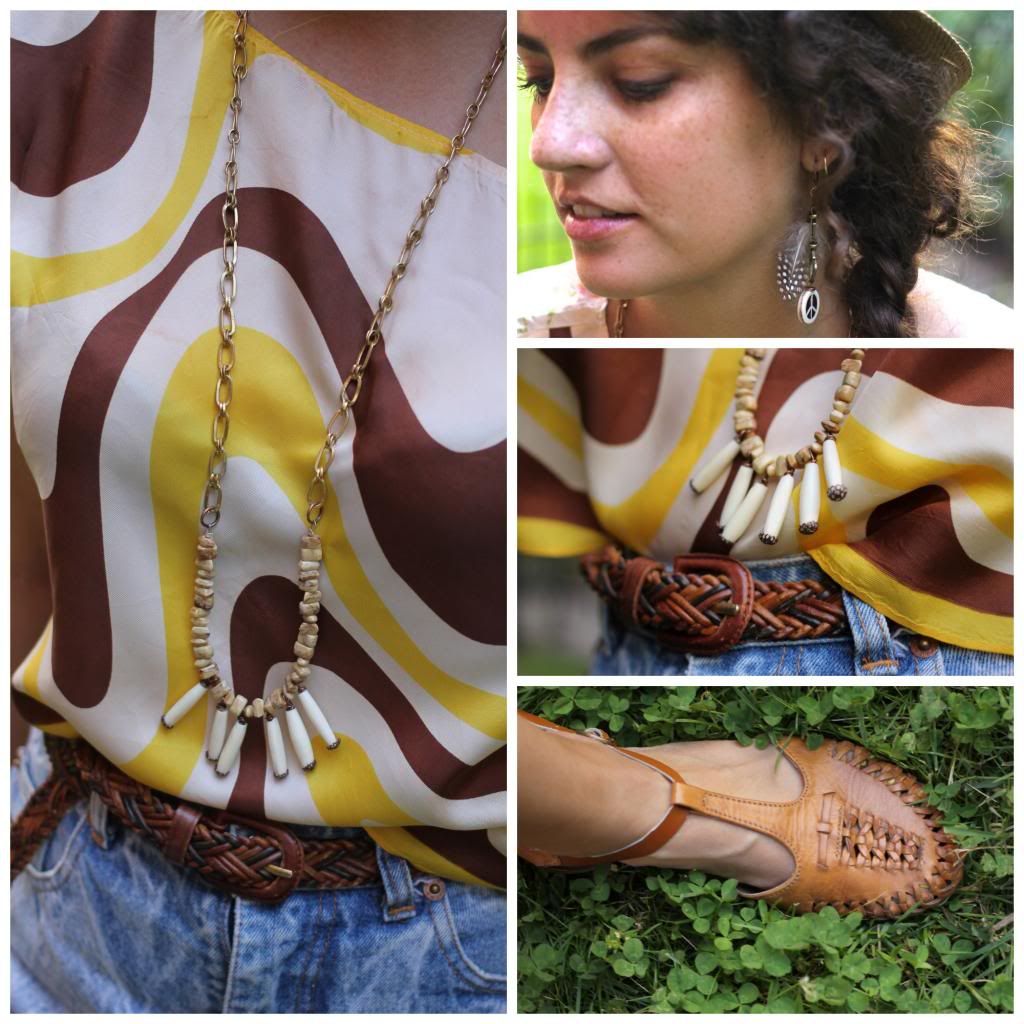 Outfit details:
Shoes: Seychelles
Shorts: Thrifted, cut offs
Belt: Thrifted
Shirt: Vintage scarves
Hat: Boyfriends
I love this outfit. Such a wildchild look. I borrowed the hat from my boyfriend (sometimes it works out me taking his clothes! ha) This shirt is made from two vintage scarves. This necklace is awesome for the summer months. It goes with everything. I handmade it. It's available in my shop later this afternoon.
click here.
The earrings are available exclusively at Caledonstock with all the sale proceeds going towards Cystic Fibrosis. Caledonstock is 4 days away! Do you have your tickets yet? Better hurry. It's an outdoor music fundraiser for Cystic Fibrosis. You can now purchase them online at
www.Caledonstock.com
. Only a limited quantity will be available at the door, so purchase yours before it's too late!
It was too hot in the city for me, so I scooted it up to the cottage for a little R & R although I've been working this whole time, but this afternoon I'm going to dedicate some time to just enjoying this beautiful day.
I hope you are enjoying your week! Stay cool. Stay hydrated. Enjoy this heat.
Hattitude Jewellery Facebook Page